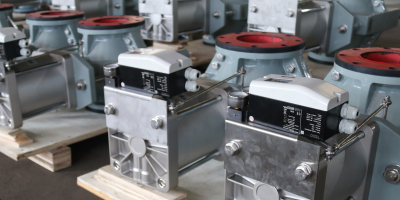 Pneumatic Valve - AN
Pneumatic Actuator with Pneumatic Positioner (AN)
The standard pneumatic positioners in the FENGCHI valves are YTC positioners. The standard incoming signal is 0.2 - 1 bar and the increasing signal closes the valve.
FENGCHI heavy duty Pinch Valve is a long-lasting and ideal valve, which is specially designed for shut-off and control applications involving abrasive or corrosive slurries, powders, or granular substances.
Technical Parameter
Advantage Characteristics
Downloads
Size range:
15~2000mm, ½~84in
Pressure range:
1-10MPa, 1:2 safety factor, which means bursting pressure is 2 times higher than the operating pressure.
Material of valve body:
DN15~200 (carbon steel, ductile iron, aluminum alloy, stainless steel-casting process);
DN250~2000 (45#steel, stainless steel welding technology );
Material of valve sleeve:
NR, EPDM, CR(chloroprene rubber), NBR, butyl rubber, FPM, Hypalon rubber.
Explosion diagrams of components: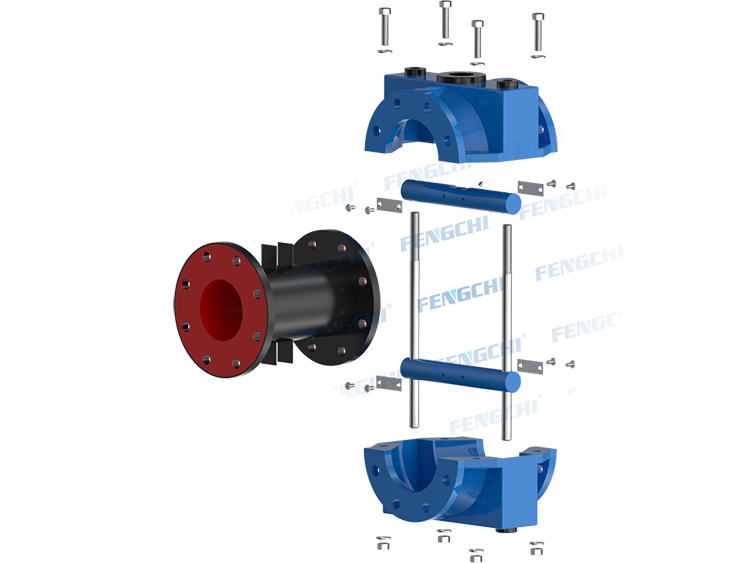 Full bore - no flow restrictions.
Shut off on the center line - extend the service lifetime of valve sleeve.
Valve sleeve is the only part in contact with the medium-the only wearing part.
Self-cleaning - no clogging.
Wide variety of material for valve sleeve-to fulfill the requests of fluid medium.
Strong construction design of metal valve body - extend service intervals.
Core of pinch valve is the rubber sleeve, which is the only part in contact with the process medium.
Customized design of valve sleeve according to customer's process conditions, prefer the optimal valve sleeve.
Basic type, extra thick type, high pressure type, Conical type, negative pressure resistant type
The above is the basic information for valve sleeve (please find more details on the page of valve sleeve)
When service lifetime of pinch valve comes to end, it will become an almost new pinch valve after the valve sleeve is replaced.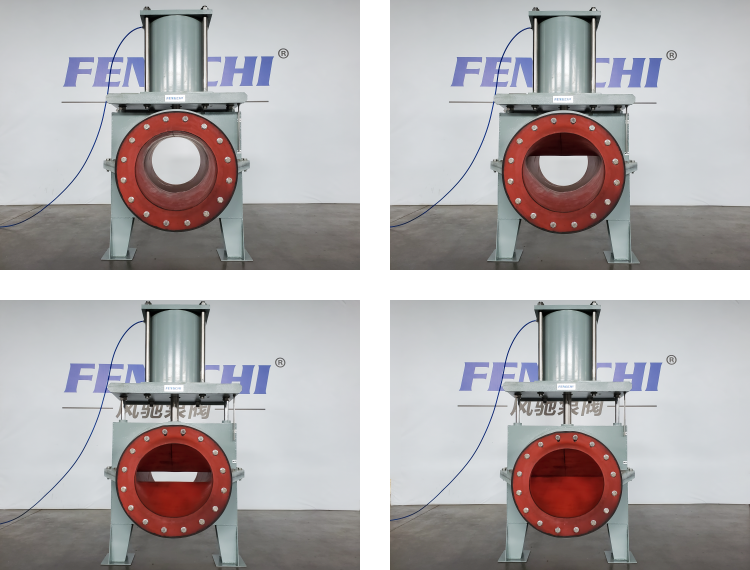 Working status of pinch valve:
Fully-open: the full-bore elastic valve sleeve of pinch valve without any gaps & dead spots.

Center closed: closed on the center line of the valve body, which avoids turbulence and abrasion, as a result, the valve sleeve becomes a smooth and enclosed venturi with self-cleaning during every operation.

Fully-closed: it ensures the pinch valve is with no leakage of two ways when shut off, and the safe design of inner valve sleeve requires no maintenance of sealing elements.